Marseille, April 6, 2020 — Genoscience Pharma Starts a phase 2 multicenter study using GNS561, a super potent chloroquine analog, in patients with advanced or metastatic cancer and SARS-CoV-2 (COVID-19) in France
Genoscience is the only company worldwide to develop a clinical stage chloroquine derivative, GNS561, which shows at least 10-fold superior antiviral activity against SARS-CoV-2
GNS561 completed a Phase Ib study, showing excellent tolerability
Genoscience is now starting phase II in SARS-CoV-2 (COVID-19) patients with advanced or metastatic cancer
In order to meet the pressing public health need, Genoscience Pharma, a clinical-stage biotechnology company developing new potent autophagy inhibitors for cancer indications, announced today the beginning of a Phase II clinical study testing Genoscience Pharma's lead candidate, GNS561, in SARS-CoV-2 (COVID-19) patients with advanced or metastatic cancer. The first patients are already being tested.
The clinical trial consists of a prospective, controlled, randomized, multicenter study to compare the efficacy of the company's chloroquine analogue (GNS561), an anti PD-1 (nivolumab) and an anti-interleukine-6 receptor (tocilizumab), versus standard of care in patients with advanced or metastatic cancer and SARS-CoV-2 (COVID-19) infection.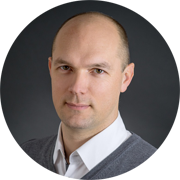 A total of 273 patients will be included in the IMMUNONCOVID-20 program.
The trial is coordinated by Dr. Philippe CASSIER, Director of Innovation and Research at Centre Léon Bérard, Lyon and includes 10 centers in France
"Inhibiting autophagy appears to be a powerful way to deal with COVID-19 and we believe GNS561 may constitute a game changer in our fight against the current pandemic" said Pr. Philippe Halfon, Founder & CEO of Genoscience Pharma and Infectious Disease specialist at Hopital Europeen in Marseille, France.
"Comparatively to hydroxychloroquine and to chloroquine, GNS 561 presents several advantages: no phototoxicity, no ECG modification, and minor manageable adverse events (mainly nausea, vomiting and diarrhea). Initial findings show GNS561 is 10- to 50-fold more potent than hydroxychloroquine".